A Committed Approach
to Sustainability
Our sustainability goals also prioritize climate change on a global scale as one of the most critical issues facing the world today.
Unlike the long list of those who use the terms "ESG" and "sustainability" interchangeably, Savanna's signature attention to detail requires us to understand the difference between the two and act accordingly. Where ESG places a heavier emphasis on buildings' abilities to demonstrate environmental resilience in measurable ways, the focus of sustainability is to support the health of the planet itself. Savanna holds itself accountable to employ sustainable efforts that go beyond encompassing the three pillars of ESG, considering other factors that may not fall specifically into Environmental, Social or Governance.
One example of this includes our dedication to waste management – Savanna intends to recycle ongoing consumables such as glass and plastics in all ground-up construction projects. Savanna has also committed to installing local materials (sourced within 100 miles) and/or materials with recycled content whenever cost effective and appropriate. Savanna also plans to request sustainable or green options from key service providers when preparing development or redevelopment plans.
On a New York-centric level, our team also believes that it is important to embrace the unique challenges that face this unique City. Following Hurricane Sandy, for example, our team began evaluating the potential risks and impacts of these events as much as possible, employing risk management measures that are evaluated as deemed pertinent by related studies produced by third-party engineers and consultants.
It is our belief that the real estate industry can no longer employ a reactionary approach. We are therefore committed to reducing the environmental impact of both our new developments as well as the operations of our existing buildings.
Environmental Project Goals
Savanna has three decades of experience investing in large-scale office, residential, retail, development, and industrial properties.
Securing Safety for Assets
Adequate lighting leading to exits and within staircases will ensure high safety standards while implementing more efficient energy processes.
CFCS have been determined to contribute to global warming and ozone layer depletion. Savanna will address this issue by eliminating the use of CFC based refrigerants throughout the entire portfolio of assets.
Environmentally Safe for all Assets
Savanna will evaluate all materials used in accordance with environmental responsibility. Savanna will replace paint, coatings, adhesives, sealants, and all flooring to ensure each is green seal compliant and contains minimal amounts of VOCs. Materials will be sourced from within 500 miles and with recycled contents whenever possible.
In efforts to rescue energy consumption and reduce the carbon footprint of assets and occupants, Savanna will reduce and right-size all mechanical systems and HVAC units to increase efficiency.
All round-up construction projects will aim to divert 50% of all construction waste away from landfills. Glass, plastics, paper, cardboard, and aluminum products will all be recycled.
To conserve water, low flow fixtures, faucets and outlets will be installed, and replacement fixtures will be installed only if they meet or exceed UPC/IPC standards and EPA Watersense Standards.
Key service providers will be requested to present green or sustainable options when engaging in development and redevelopment projects. Contracts will be determined based on sustainability options.
ROI AND SUSTAINABLE MATERIALS
Savanna will consider operating cost efficiencies that result from sustainable and green options when evaluating against higher upfront costs. Savanna will provide a competitive advantage for those with eco-friendly options.
MANAGEMENT OF ASSETS AS AN ECOSYSTEM
Savanna will endeavor to preserve natural landscape features in an effort to provide more sustainable and eco-friendly habitats. Minimizing impervious surfaces in development will recreate the most natural landscape features.
At Savanna, health and safety are prioritized whether in the office on site at a construction project. Hand sanitizing and other workplace wellness strategies are employed as well as adherence to all OSHA requirements.
As a leader in the marketplace, Savanna endeavors to be resilient on every front to remain competitive and lead in times of distress. Savanna's portfolio is constructed for stability and profitability in the face of disruptions that may occur in the natural environment, whether it be a heatwave, storms, rise in sea level or other national emergency or disaster.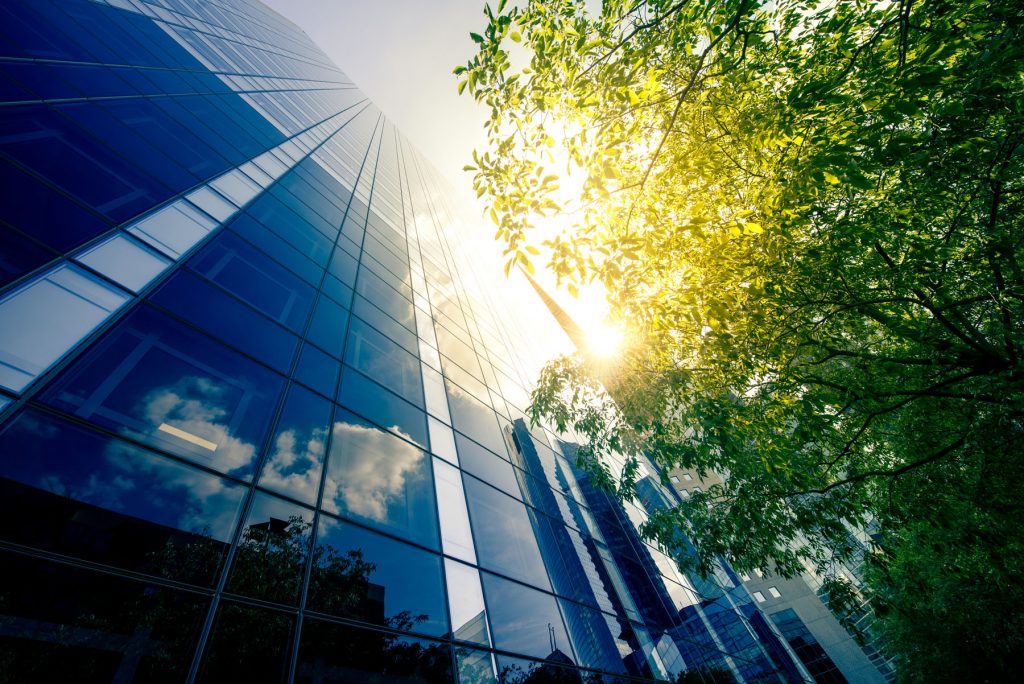 ESG Program at Savanna
A robust Environmental, Social, and Governance program aiming to become the industry leader in ESG best practices.