Firm Overview
Since inception, Savanna cultivated an active and entrepreneurial culture which we believe allows us to adapt seamlessly to shifting market cycles and keep an eye towards new opportunities in an effort to create value within our portfolio. We believe our vertically integrated team's diverse experience in leasing property management, construction management and project management is the key to our hands-on approach to the entire life cycle of our assets.
What sets us apart
We believe our approach, resources, selection process and ability to create new opportunities are unique among our peers.
There is no shortage of firms who share Savanna's overarching goal of building New York's future. Our approach, resources, selection process and ability to create new opportunities, however, is what sets us apart.
Our team understands that volume is not everything and uses that understanding to adopt a more human approach. Savanna places an emphasis on long-term value and creating unique opportunities for tenants, residents and visitors, allowing each building to have its own identity and evolve into a reflection of its occupants and the surrounding community.
Savanna nurtures this transformation through our passion for our work. Our deep level of vested interest in a building's success means we are intimately familiar with floor plans, design processes and the minute details of each building, which we believe allows us to identify and address issues quickly when they do arise. This meticulous approach blends familiarity with high level execution.
Based on our experience, we believe our team is uniquely qualified to make equity investments that target value-add returns across market cycles by assessing a property's ability to add value through the implementation of a transformative business plan and robust leasing efforts. Savanna's team pursues real estate equity investments that range from major repositioning and redevelopment to ground-up development, with several large-scale projects in progress at any given time. We also invest in real estate debt instruments that have the potential to generate equity-like returns, including preferred equity instruments, high-yield bridge debt, mezzanine loans and B-notes.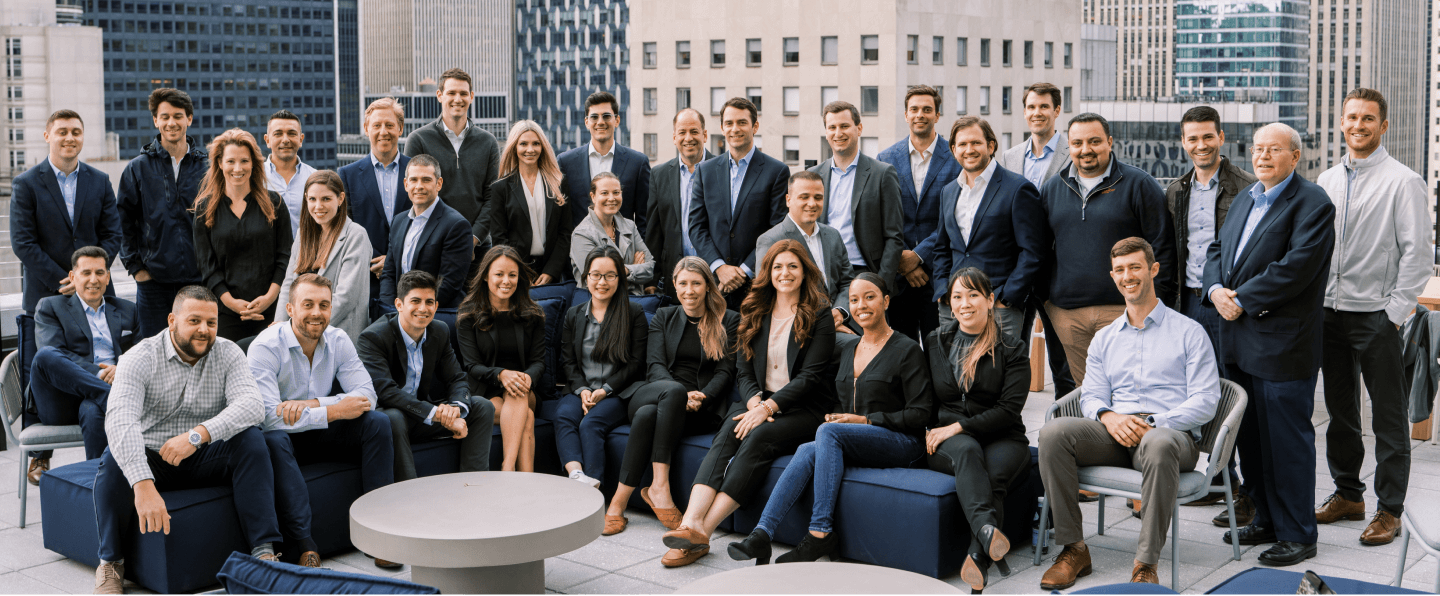 Dedication to Employee
Experience & Growth
Investing in our employees means doing everything in our team's power to help each other develop and grow in our roles.
Savanna prioritizes cultivating a safe, welcoming environment that supports our employees' growth and development. Savanna takes pride in retaining top talent, with members of our mid- and senior level leadership having been with the team for decades. Our dedication to both team building and personal and professional growth all help support our team achieve long-term success and is on full display through our team building activities and other individualized opportunities for employee development.
As it pertains to our employees, Savanna's primary issue is – and always will be – safety. Particularly during the pandemic, it became clear that the standardized approach to employee health and wellness is no longer sufficient. With the global population facing new challenges in these respects, such as mental health issues and a heightened awareness of the importance of air quality, it became clear to our team that we must begin offering more inclusive health plans and more individual attention in order for our employees to feel safe and secure in their workplace.
Health Resources & Promoting Wellness
Savanna employees are able to make use of our comprehensive medical and dental benefits package, with additional health resources available through our partnership with Insperity. Standing desks are also available, as are free health lunch options and health and engaging activities such as our annual 5K run.
To promote wellness, Savanna assembled an internal taskforce to ensure that employee safety remained a high priority. To help employees feel comfortable in the rapidly-evolving workplace, Savanna also implemented rotational schedules and new operational procedures to ensure that the proper guidelines were followed in accordance with the CDC and Department Health guidelines.
education, growth and engagement
Other priorities for our employees include an emphasis on education, growth and engagement. As our leadership believes that collaboration and trust between employees is integral to a firm's success, employees are encouraged to frequently engage with one another and senior leadership across disciplines – both formally and informally. Savanna also employs annual surveys to gain valuable feedback on our employees' experiences which are reviewed in an effort to improve our firm's practices.
Professional & Personal Development
This investment in our employees also involves doing all in our team's power to help each other develop and grow in our roles. This refers to both professional and personal development; employees are offered a variety of opportunities such as performance reviews and feedback sessions in addition to regular trainings that cover ESG, compliance, cybersecurity and anti-harassment. Not only have these trainings proven to greatly increase the morale and sense of camaraderie among our team members, but they also help install and promote the important principles of ethics, integrity and respect.